Save 30%
on your first order and 5% or more on future orders. *Exclusions apply:
*Offer subject to change without notice. Cannot be combined with other Pet Supermarket coupons or promotions. Cannot be used for previous orders. Pricing, promotions and merchandise availability may vary by location and at http://petsupermarket.com/. Prices are subject to change. Exclusions apply, including but not limited to the following: Royal Canin and Eukanuba, Hill's Science Diet canned, tray and pouch wet food. We reserve the right to limit quantities and to correct any unintentional errors that may occur in the copy or in illustration. All items while supplies last. No rain checks. Products may not be exactly as shown.
Find Out
How it works
The most convenient way to get the products you need delivered on a flexible schedule that works for you.

Automatically get your favorite products based upon your chosen frequency

Make changes online in your account whenever you need

Get free shipping on orders over $49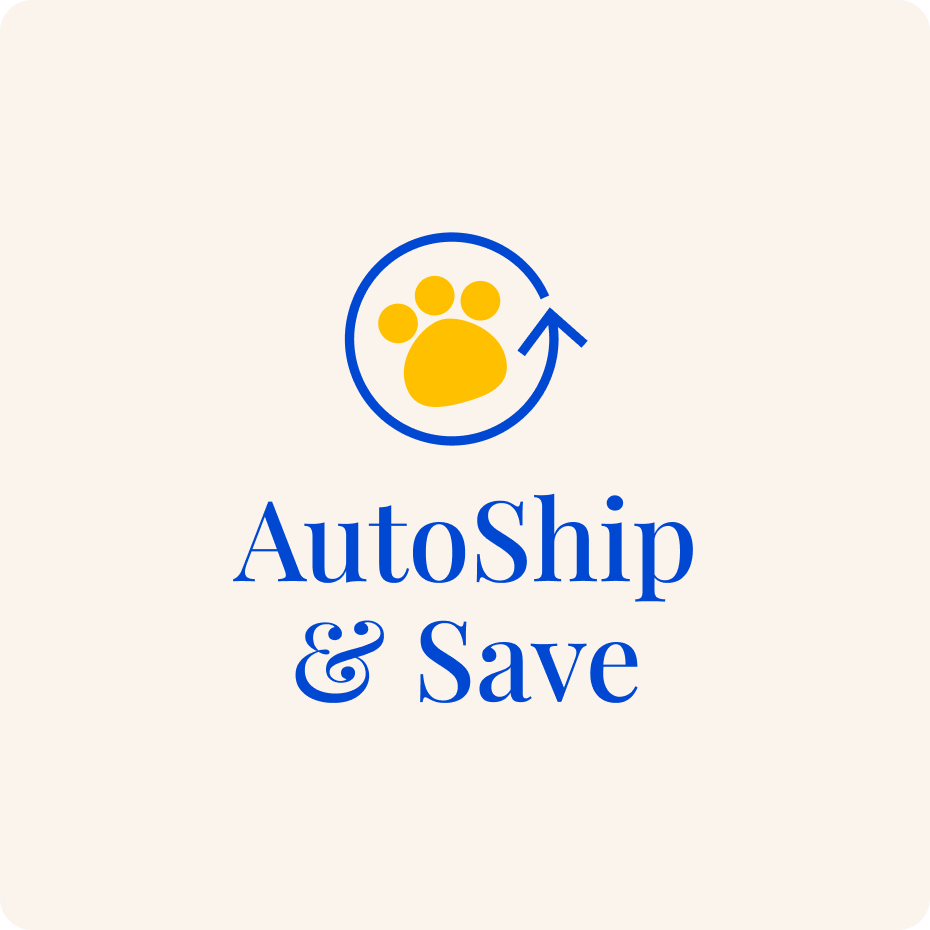 Spot the paw on your favorite products
It's super easy to find which products you can add to your AutoShip order. Just find the paw print, and add to your order.