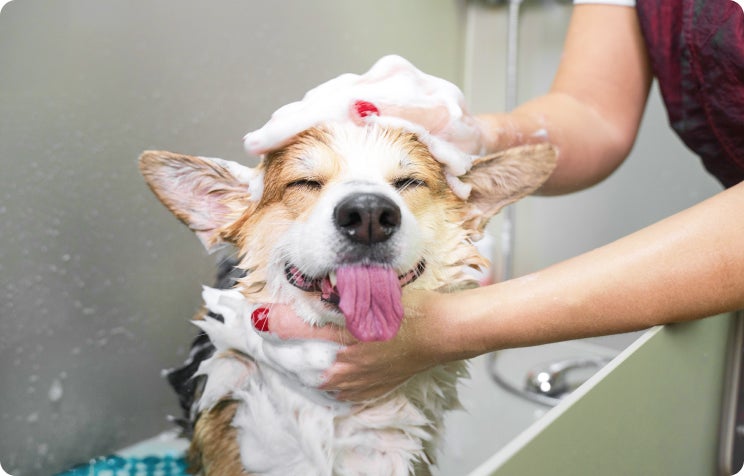 Self-Service Dog Wash
Our individual dog wash stations offer everything you need to easily bathe your pet. Best of all, we clean up the mess! See an associate at your local store to try it today.
Available at select locations.
Less Stress, Less Mess
Includes everything you need
Professional, animal-safe dryers
A treat for good behavior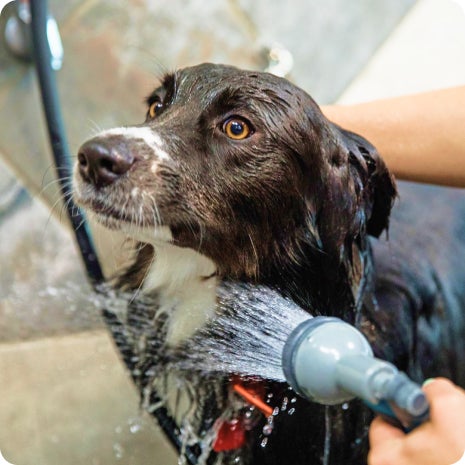 NO LIFTING NEEDED
Easy tub access & we clean up the mess
Our washing stations are elevated with easy access so your pet can walk right into the tub. Plus, our friendly staff will clean up the mess so you get to enjoy your clean four-legged friend right away!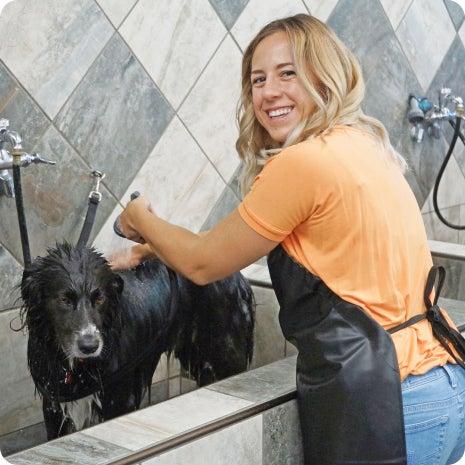 Comfortable For Everyone
Wash your dog at a comfortable height
We believe washing your dog doesn't need to include back strain or knee pain from bending over the bathtub. Our washing stations are at the perfect height so you don't have to worry.
Our Dog Wash Menu
3 Washes to Choose From
*Special discounts with purchase of each wash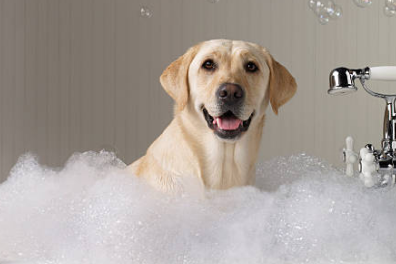 $17 per pet
Skout's Honor Premium Wash
Support a healthy skin biome with Skout's Honor® Probiotic Shampoo + Conditioner + Deodorizer Spray + Bark2Basics® Face Furst Blueberry Facial

Sparkling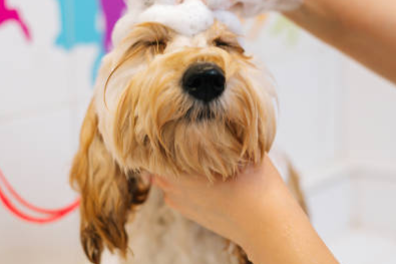 $13 per pet
Standard Wash + Blueberry Facial
Treat them to an exfoliating, gentle facial and wash away impurities. Includes Standard Wash and Bark2Basics® Face Furst.

Squeaky Clean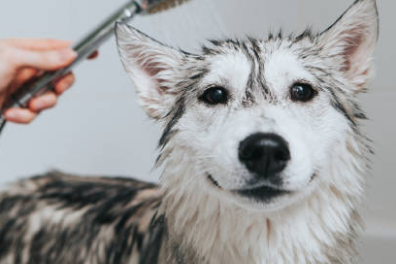 $10 per pet
Standard Wash
Whether you want their coat to feel rejuvenated, conditioned, or silky, the standard wash has plenty for your pooch. Includes shampoo, conditioner, blow-drier, towels, and a treat.

Clean
Available at select locations.
Explore Additional Services