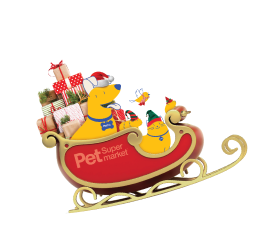 The Holiday Shop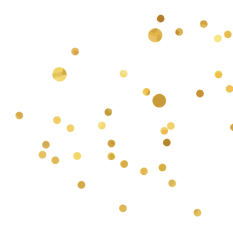 Gifts For Every Pet
Check everything off your list with our gift guides
Holiday and Christmas Gifts for Pets
Your pet is as much a part of your family as everyone else, and what better way to show them that you care than by treating them to a special holiday gift surprise? And don't only think of your pets but the owners of other pets in your life who will appreciate gifts for their pets. Sometimes, replenishing their regular pet supplies and food is even better than a new chewy toy or treat. Pet Supermarket truly has a gift for everyone on your list, especially those pet lovers. Check out some favorite gift ideas for the pets and pet owners in your life.
Cat Gifts
We've got your feline friends covered this holiday season with adorable cat collars, yummy Christmas cat cookies, and fun holiday cat plush toys. Catnip is always a favorite and these Lumps of Catnip treats look just like coal under the tree for that fun loving feline in your home.
Dog Gifts
If your furry friend wears sweaters, how about a holiday season sweater or costume that he can wear this time of year every year? Or maybe you want to hang a stocking by the fire or tie some treats to the tree. Believe it or not, your dog loves to be trained. It's a chance to spend time with their favorite person and be rewarded for good behavior. Treats are often a part of training and dogs love these chicken training treats from Zukes. As far as dog toys go, we're your one-stop shop to find your dog their next favorite toy; from tennis balls to plushies, we've got all the dog gifts you need.
Fish and Reptile Gifts
Shop Christmas fish tank decorations and festive holiday gifts for your gecko, lizard, turtle, frog, etc. Get them some dried worms and other treats. Or go big with a new terrarium! We also have a large assortment of tank décor if your scaley friend needs some new furniture. Tank décor and accessories make a great gift for your friends with fish or reptiles.
Gifts for Smaller Critters
Bunnies, Guinea Pigs, Hamsters, Gerbils, Ferrets and other small pets love their hay and it's great for their digestion. A healthy pet gift is always appreciated. And treats are abundant! Try some gourmet blended treats that they'll love. How about some new digs for your ferret? They will love a new multi-level cage to frolic in!