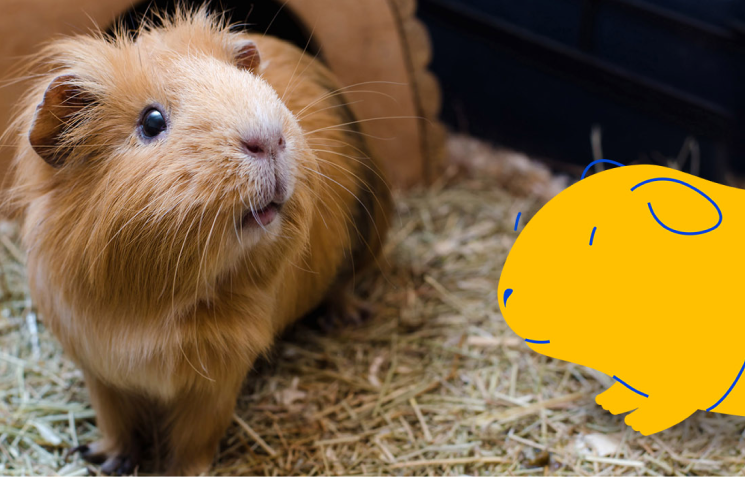 Live Animals
Pet Owner Guide to Caring for Guinea Pigs
Guinea Pig Facts & Tips

Size
Up to 2 lbs. and range in size from 8"-14"


Activity
Neither nocturnal nor diurnal, guinea pigs take short naps during the day and night

Noise Factor
Not loud pets but they are vocal

Good with Children
Great with kids but will need supervision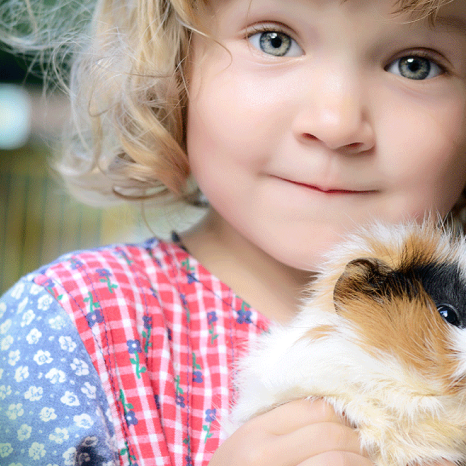 Behavior
Guinea pigs will grunt, squeal, and whistle to show excitement.
When picking up a guinea pig, always support their entire body. They may squirm a lot initially
They can be litter trained.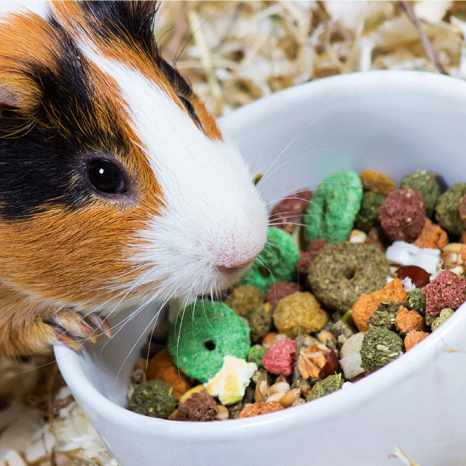 Diet
Pet Supermarket is here to help you choose the right food for your Guinea Pig.
Should consist of 70% dried hay, 20% pellet dried and 10% fruits and fresh veggies
Vitamin C is especially important in their diet and extra supplements are highly recommend
Avoid: Chocolate or other candy, onions and iceberg lettuce
They should always have access to fresh, clean water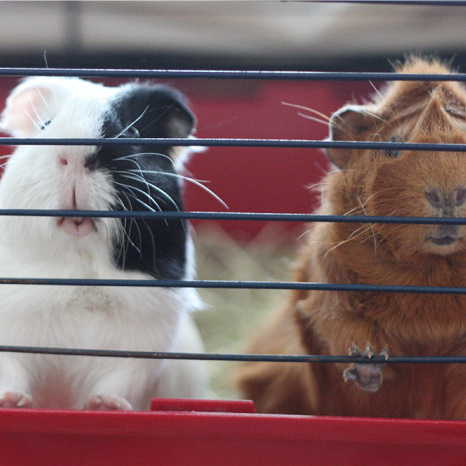 Caging & Environment
Guinea pigs should be housed alone, unless spayed or neutered
The larger the cage, the better! Look for a cage with a solid bottom that has a lot of surface area, rather than multiple levels
They love to hide. Be sure to provide a hiding area to help them feel comfortable and secure
Guinea Pig Essentials
Cage/Hutch
Bedding
Hay
Dry Food
Treats
Grooming Brush
Water Bottle or Bowl
Food Bowl
Hide Box or Tunnel
Natural Wood Toys
Nail Trimmer
Vitamins
At Pet Supermarket, we have everything you need to help your new pet thrive - from habitats and feeders to toys and treats.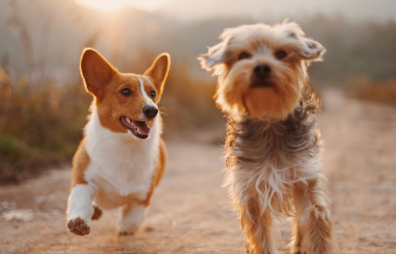 Our mission
We strive to enhance the lives of people and their pets. Our goal is to be your trusted local, neighborhood pet store, because after all, we speak pet!