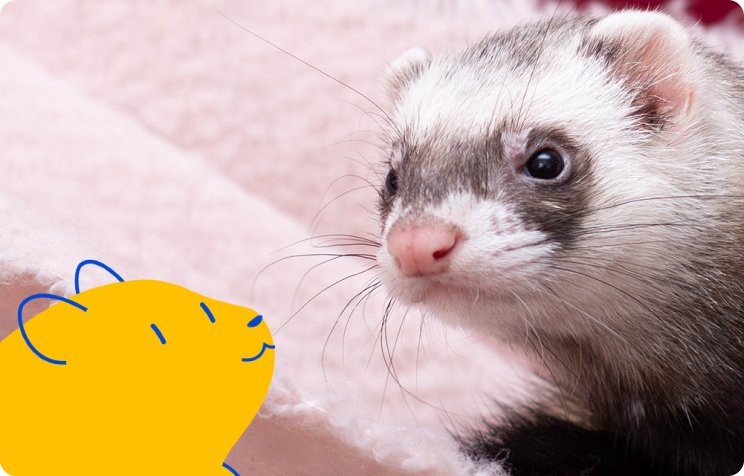 Live Animals
Pet Owner Guide to Caring for a Ferret
Ferret Facts & Tips

Size
Up to 24" in length and weighing up to 5 Ib. (Males are typically larger than females)

Lifespan
Up to 8 — 10 years

Activity
Ferrets are crepuscular (more active at dawn and at dusk. They will usually sleep 18 - 20 hours a day.)

Noise Factor
While they do vocalize, ferrets tend to be quiet

Good with Children
Not suited for young children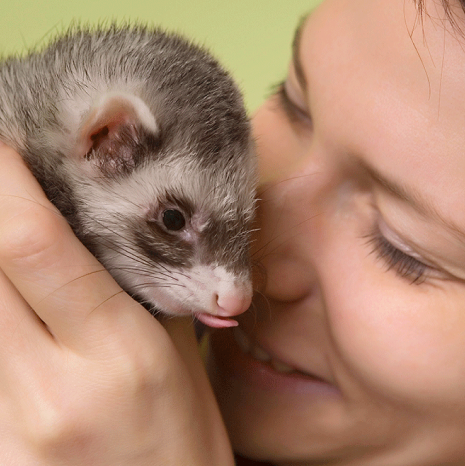 Behavior
Ferrets are social creatures with humans or other ferrets.
They chew everything and are notorious for stealing everything they can.
Young ferrets may nip when teething.
Make sure to support their entire body when picking them up. They're prone to squirming, particularly at first.
When a ferret is startled, scared or excited, their tail will get very puffy - this is called "bottlebrush". Happy ferrets will also exhibit a "happy dance" of sorts. This includes them jumping around from side to side, flipping on the floor, bouncing and may include sounds as well.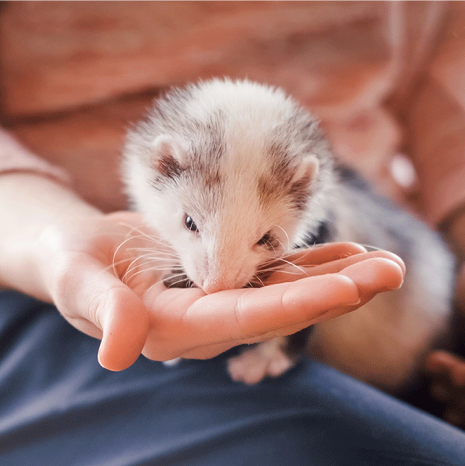 Diet
Ferrets are carnivores and should only be fed a diet specifically made for ferrets. A minimum of 26% protein content is recommended. Pet Supermarket is here to help you choose the right food for your ferret.
Avoid these foods: chocolate and other candy, onions, fruits, raisins, peanut butter
They should always have access to fresh, clean water.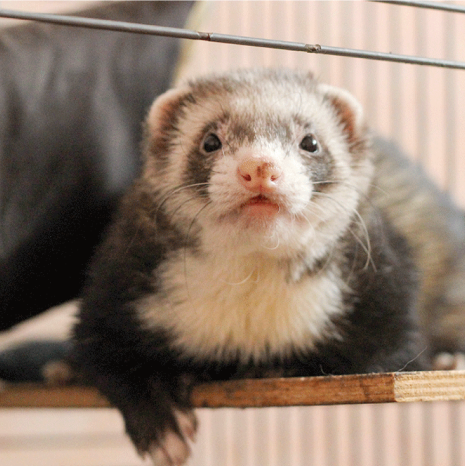 Caging & Environment
Ferrets enjoy a large, spacious cage with multiple levels. The cage should also have a door that latches tightly to prevent escape.
Ferrets can be litter box trained.
They will shed.
Ferrets require regular veterinarian checkups.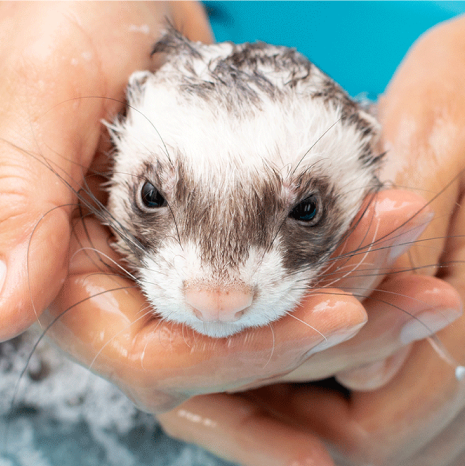 Ferret Odor
Ferrets may have an odor to them. They have a scent gland that is removed before they are sold commercially, but the high concentration of oils in their skin is known to emit a "ferret odor".
We recommend bathing a ferret once per month. Bathing a ferret too frequently can increase their ferret odor.
To minimize the odor, you may consider a ferret deodorizing spray in between baths.
Ferret Essentials
Cage/Hutch
Bedding
Hay
Dry Food
Treats
Nail Trimmers
Grooming Brush
Salt Lick
Food Bowl
Little Tray
Hammock
Natural Wood Toys or Nibble Sticks
Vitamins
Hide Box or Tunnel
At Pet Supermarket, we have everything you need to help your new pet thrive - from habitats and feeders to toys and treats.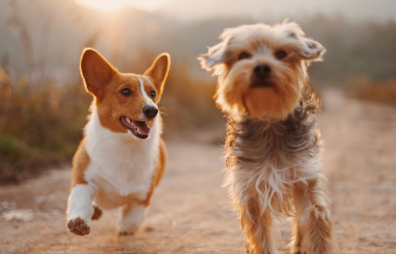 Our mission
We strive to enhance the lives of people and their pets. Our goal is to be your trusted local, neighborhood pet store, because after all, we speak pet!