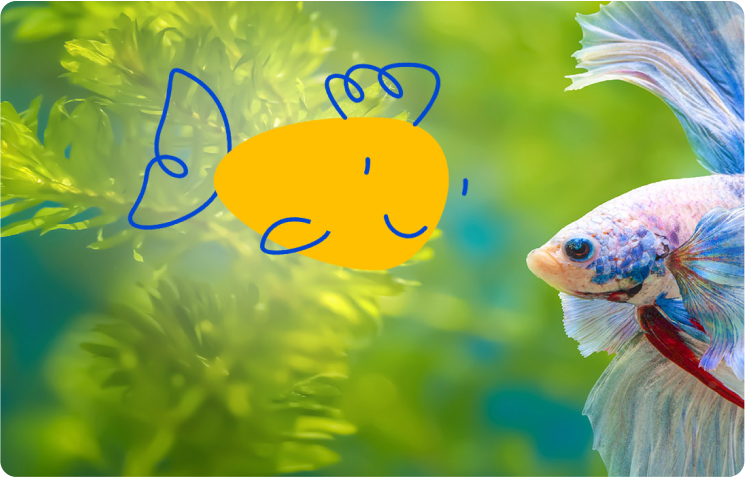 Live Animals
Betta Fish Care Guide
Betta Fish Facts & Tips


Lifespan
2 - 3 years (But there are a few cases of bettas living well into their teens!)

Tail Shapes
6+ types The most common is the "veil tail."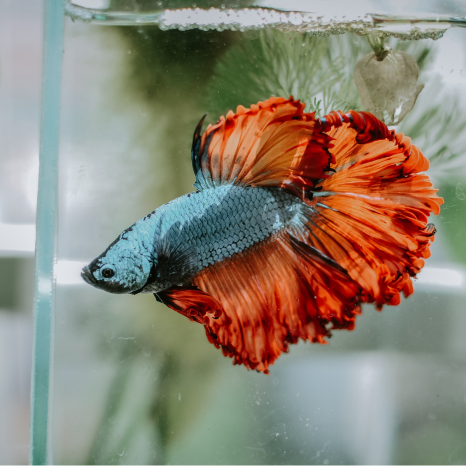 Diet
Betta fish only require a small amount of food each day. Floating pellets or flakes formulated for Bettas and only offer what can be eaten off the surface. Remove any uneaten food.
The occasional treat such as bloodworms and daphnia can be used to replace a normal feeding which will help keep your Betta heathy. They also enjoy fruit flies.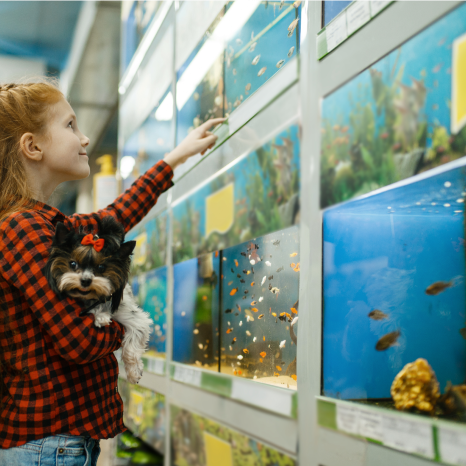 Aquariums
Bettas are exceptionally hardy fish and can adapt to different size environments. We recommend fish tanks or aquariums that are 1 gallon or larger. Smaller bowls are available but not preferred.
When it comes to décor for your betta fish's environment, consider purchasing soft, artificial plants. Avoid any décor that has sharp edges or small holes that your fish can become trapped in.
Optional accessories include filter and live plants.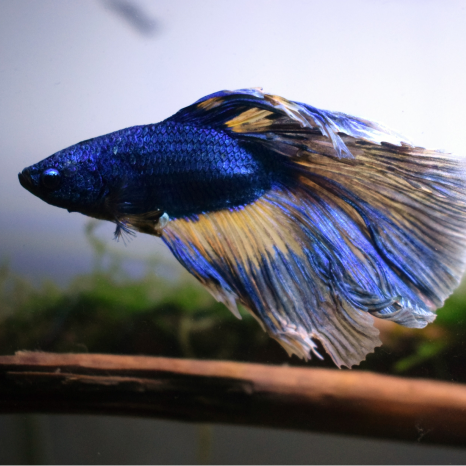 Décor & Accessories
When choosing artificial plants, be sure to either select fabric or soft leaf plastic.
Avoid spiky stiff plants that can tear betta fins which can lead to infection.
Live plants are a great choice for betta habitats of any size.
Small gravel is best as it offers a rough surface area for bacteria to grow on.
Ask a Pet Expert at your local Pet Supermarket which plants will be best for your setup.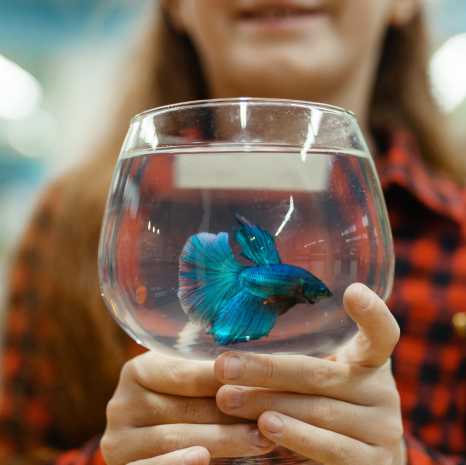 Behavior
Bettas are known for being inquisitive and can even learn to respond to their human companions. You may find that your fish greets you as you walk towards their habitat or swims to the surface waiting for food.
A floating bubble nest is a sign of a happy male Betta.
Bettas have a labyrinth organ which allows them to take air from the surface and then helps process the extra oxygen into their bloodstream. Be sure that your new pet has access to open air and avoid housing them in completely sealed containers.
Betta Fish Essentials
Tank
Gravel
Plants
Food
Treats
Driftwood
Soft Net
Water Conditioner
Water Testing Kit
At Pet Supermarket, we have everything you need to help your new pet thrive - from habitats and feeders to toys and treats.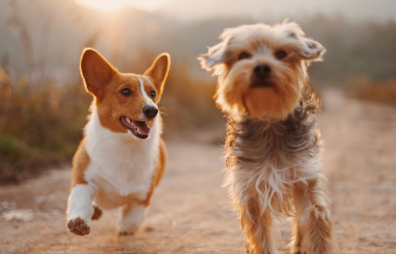 Our mission
We strive to enhance the lives of people and their pets. Our goal is to be your trusted local, neighborhood pet store, because after all, we speak pet!